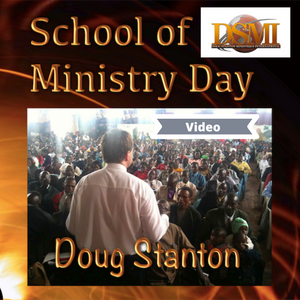 School of Ministry is a full day of teaching and equipping the Body of Christ. This is one of many days of training that Doug Stanton makes available. 
This is a practical day of training that allows any student the ability to begin or improve in the 'Ministry of Jesus Christ' to their world. Most Christians today do not heal the sick, cast out evil spirits or minister in the 'Power of God' in any capacity. It is Doug's heart to help the Body to achieve it's God given Commission. 
This day covers the basics of 'Hands on Ministry' and teaches on the Blood of Jesus, The Laying on of Hands, Deliverance Ministry and the Power of the Lord's Table. 
Digital Download: MP4